Read Write Inc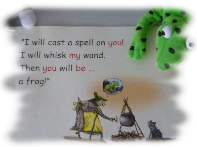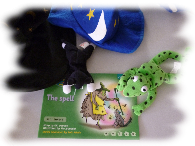 From Term 2 (2017), we shall be changing the way we teach literacy in KS1.
The children will now be taught as a whole class by their class teacher. We will continue to follow the current Read, Write, Inc. scheme for the phonics part of the lesson, but the children will then be taught in their classes for the rest of the literacy lesson. This should help us to continue to promote the children's phonic skills, but also help to improve reading as well as their writing skills and presentation, an area of development for the school this year.
Your child will continue to receive weekly spellings to learn. These will be given out on a Friday and tested the following Friday.
From April 2015, Bean Primary has adopted the Read Write Inc. Phonics Programme.
What is Read Write Inc?
Read Write Inc (RWI) is a consistent, rigorous and dynamic literacy programme to teach EVERY child to read by the age of six. Using synthetic phonics, children quickly learn to blend letter sounds together following a fun and effective programme.

How can I help my child?
Many parents wish to help their child at home to learn to read. When children are learning to read and write, it is much easier to say the sounds in a pure way. This also helps children to segment words in order to be able to spell them. In order for you to help your child we recommend that you watch the 'Phonemes pronunciation guide DVD' which can be found at https://www.youtube.com/watch?v=5J2Ddf_0Om8

Why are we switching to RWI?
The RWI programme has been proven to be a very successful method of teaching every child to read and write using phonics. Evidence of this can be found in the Ofsted Report, Reading by six: how the best schools do it.

Who will be following the programme?
All children in the school have been assessed and have been put into groups at the appropriate level for them. Some children will follow their normal Literacy lessons due to the completion of the RWI modules.

How often will my child read with a teacher?
Children will read their RWI books every morning with a trained member of staff (Eg. the class teacher, teaching assistant, or other support staff). These books will be kept in school. Your child will still bring home a reading book and it is still important that you listen to your child read every day.

Where can I find out more about RWI?
The official Read Write Inc. website, www.oup.com/oxed/primary/rwi/ provides all the information you need to support your child through the programme. You can also speak to, Mr Reilly, Mrs Eggleton or your class teacher if you have any queries.
From September 2015
We are a "Get Reading. Keep Reading. Change Everything." school

We use the highly successful Read Write Inc. Phonics programme to teach our children to read, write and spell. Our children do well in the phonics screening check and by Year 2, the majority are fluent readers with the best chance of success in the KS1 tests.

Ruth Miskin Training recognise us for teaching the Read Write Inc. programmes with fidelity and passion – we know what it takes to make literacy pleasurable and rewarding for our children.

This badge recognises that we:
Raise standards in reading and writing for our children

Are all expertly trained by Ruth Miskin Training – including our headteacher Mr Reilly

Gain the latest programme updates through regular visits from our Ruth Miskin trainer

Release our reading leaders to ensure our high standards are maintained.
To visit the parent pages on the Ruth Miskin Training website go to: http://www.ruthmiskin.com/en/parents/
To sign up to the Ruth Miskin Training newsletter go to: http://www.ruthmiskin.com/en/newsletter-subscribe/
You can also follow them on Facebook and Twitter.